The latest strain of avian flu and price rises in the shops – Reading in the news Thurs 30 Aug
30 August 2018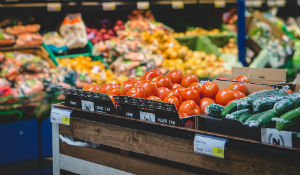 Avian flu: The Telegraph writes that China has not shared the latest strain of avian flu, despite requests from UK experts wishing to examine the strain and develop a vaccine against it. The article contains comment from virologist Prof Ian Jones (Biomedical Sciences). The story is replicated on Yahoo News UK.
Supermarket competition: Dr Steve Musson (Geography) spoke to BBC Radio Berkshire about price rises in shops, but predicted that many supermarkets will try to absorb the costs to remain competitive.
Ancient artefact discovery: The Scotsman covers the news that an ancient clan artefact, dating back 400 years, has been discovered on the Scottish island of Islay during the University's excavation at Dunyvaig Castle. Prof Steve Mithen (Archaeology) is quoted in one of the pieces, as is the Reading student who discovered the item. Reading our news story here.
Other coverage: