Reading climate change scientists attend UN's flagship event
05 December 2018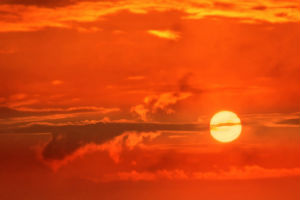 Climate change researchers from the University of Reading have taken their expertise to the world's biggest conference to tackle the problem.
The University of Reading is involved in a number of different aspects of the 24th annual conference of the parties (COP), the UN's official framework for action on climate change, which began in Katowice, Poland, on Monday.
The University has official observer status at COP and enables its community of researchers to access and engage with proceedings.
This year, the Walker Institute - the University's interdisciplinary research institute supporting the development of climate-resilient societies - is hosting a dinner debate in Katowice. This draws on its extensive partners across the environment sector to bring together an international network of researchers, policymakers and practitioners committed to making a difference to the lives of people affected by climate change.
The event will debate some of the issues raised during COP and provide an opportunity to discuss areas of common interest with government, national meteorological agencies, technology companies and climate scientists to find solutions that can make a difference to people's lives.
Professor Rosalind Cornforth, Director of the Walker Institute said: "COP 24 provides a fantastic opportunity to engage key influential audiences with climate research. At the dinner we will explore some of the fundamental questions currently facing disaster-risk informed sustainable development.
"We will help drive debate on the need for a multi-sector, multi-disciplinary approach to climate change solutions and open the door for new opportunities for engagement between NGOs, research institutions and businesses."
As well as the dinner, the Walker Institute is exhibiting at the conference to showcase the COP Climate Action Studio (COP CAS) which allows doctoral students to remotely participate in the conference. This gives them exposure to the latest ideas in policy and practice, and increases their ability to work with the users of their research.
Professor Cornforth continued: "It is of vital importance that we are developing and enabling the next generation of researchers to ensure that their research continues to address the needs of our global society."