British Museum goes purple as Reading helps exhibits become more inclusive
07 December 2018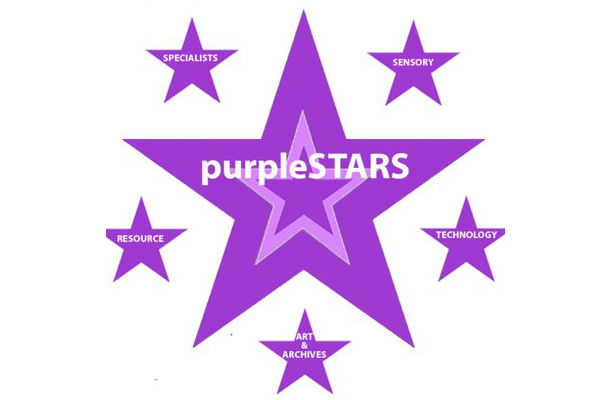 Artists and technologists from the University of Reading are helping the British Museum to light up some of its world-famous exhibits to mark International Day of Persons with Disabilities on Monday 3 December.
The museum in central London is running a series of participatory activities including a sensory exploration of objects from its collections in the Enlightenment Gallery developed as part of the AHRC Sensory Objects research project.
The event is run by the purpleSTARS, a collaboration between RIX Centre and the University of Reading with volunteers from the Tower Project London.
purpleSTARS brings together artists and technologists with and without learning difficulties or disabilities to transform museum experiences and make them really inclusive.
Dr Kate Allen, Department of Fine Art, University of Reading, said: "Museums are magnificent spaces to learn and explore ideas. With some creative use of sensory art and technology, we can make exhibits that stimulate all the senses, allowing for alternative interpretation of the British Museum's wonderful artefacts for people of all abilities.
"I am excited to continue collaborating with purpleSTARS as part of the Wolfson Advisory project, and hope that there will be many more research and engagement collaborations between the British Museum and University of Reading in the future."
The British Museum recently won planning permission to build the Archaeological Research Collection (BM_ARC), a joint initiative between the Museum and the University of Reading, on a University site near Shinfield.
The new facility will house objects from the Museum's archaeological collections. Plans are being developed to explore a range of collaborations, building on existing research links, and opportunities for the local community in Reading.
#PurpleLightUp: sensory boxes is a free event, although advance booking via access@britishmuseum.org is required. It will take place on Monday 3 December from 1.15pm–2.15pm.
The event has been made possible thanks to sponsorship from the Lord Leonard and Lady Estelle Wolfson Foundation.