Quirky Reading facts explained - Reading in the news Fri 2 Feb
02 February 2018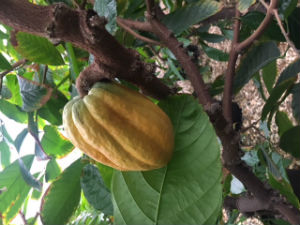 Here is the latest media coverage of the university.
St Patrick's Hall development: BBC South ran its TV piece on resident opposition to proposals to redevelop St Patrick's Hall, updated with the fact the university has agreed to reduce the height of the buildings in response to the feedback.
Poster design: A feature in Varsity on posters used by the Cambridge theatre companies quotes Professor Rick Poynor (Typography) on what makes a good poster.
Origins of language: Professor Jane Setter (English Language) explained on BBC Radio Berkshire (1 hr 47 mins 9 secs) how certain words were created and how their use has changed. This was after a list of interesting Reading facts revealed that the earliest mention of the word 'fart' appears in the first ever song recorded in English at Reading Abbey.
Other coverage
Comedian Dan Schreiber spoke on BBC Radio Berkshire (2 hrs 15 mins 37 secs) about the upcoming No Such Thing As A Fish show at the Hexagon on the 23 March. The show explores little-known facts, including the fact all the world's cocoa plants pass through Reading's International Cocoa Quarantine Centre.
BBC Radio Berkshire reported in its news bulletins that Reading staff are due to strike later this month over pensions, following a breakdown in talks between the University and College Union and Universities UK.
A letter to Equities by Professor Charles Ward, Chao Yin and Yeqin Zheng (Henley Business School) responds to an article on the collapse of Carillion.
International coverage continues of research to develop a blood test that could detect Alzheimer's risk. Dr Mark Dallas (Pharmacy) comments on it in articles in the Telegraph India, MSN, The Hindu and Channel News Asia.
Your Tango reports on Reading research that shows drinking champagne could boost brain performance.
The University of Reading is listed in an article on TwinFM.com as being involved in the development of a code of practice for creating an accessible and inclusive built environment.