The bond between mother and son, and can peatlands save the world? Reading in the News - 5 Feb
05 February 2018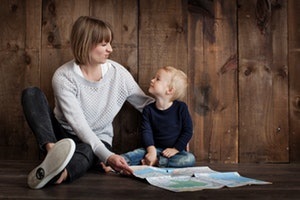 Mothers and sons: An opinion piece for the Straits Times about the relationship between mothers and sons mentions research conducted at the University of Reading.
Science presenting: PhD student Kirsten Lees (GES) competed in the regional heats of Famelab, a national science presenting competition, reports Oxford Mail. Lees spoke about her work on northern peatland.
St Patrick's Hall development: Reading Chronicle report on a Council report recommending the approval of revised plans for the St Patricks Hall redevelopment.
Other coverage
BBC Berkshire (approx. 2h 24 mins in) mentioned two events organised by the UoR Chaplaincy.
Further mention of study being written up about the cognitive benefit of mixed berries, on BBC Newcastle (approx. 24 mins in)
BBC Berkshire (approx. 10 mins in) spoke to Chloe Cook, President of the Reading University DIY society about a 12hr 'knit-athon' for charity.
<!--[if !supportLists]-->