100 years of women voting and why dinosaurs really died out – Reading in the news Weds 6 Feb
06 February 2018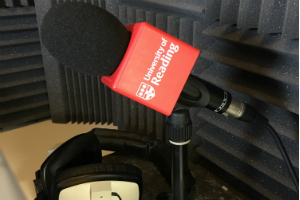 Dinosaur migration: BBC News online and BBC World Service (approx. 20 mins in) reports on a new paper (Biological Sciences) that theorises the dinosaurs migrated so quickly to cover the earth that it hindered their ability to evolve new species and may have contributed to their demise. BBC Radio Berkshire (approx. 39 mins in), Zoom4India, Henley Standard, The Breeze FM, MSN.com and Iran Daily also cover the story. Read our news story.
Women's suffrage: Time Out London lists ways to mark 100 years since women were granted the vote, including a public discussion at the National Army Museum featuring Dr Jacqui Turner (History). Read our news story about how the University is contributing to the Vote 100 celebrations.
Ozone decline: Dr Michaela Hegglin (Meteorology) commented in a Scientific American story about one layer of the ozone still being in decline, despite harmful emissions being reduced in recent years.
Language and depression: The Independent and Austrian website Kurier.at reports on Reading research that allows language to be analysed to reveal signs of depression.
UCAS applications for 2018: BBC South (approx. 10 mins in) did a piece for the evening news on the decline in the number of people applying to university for 2018 entry, featuring application statistics for the University of Reading and an interview with Director of Global Recruitment and Admissions, James Ackroyd, on why universities are seeing a decline.
Bird flu: Prof Ian Jones spoke to BBC Radio Berkshire (approx. 2 hours 40 mins in) about an outbreak of bird flu in swans in Berkshire, explaining that this is fairly typical for this time of year. The interview was trailed on news bulletins throughout the day yesterday.
Other coverage:
Professor Mark Pagel (Evolutionary Biology) is quoted in an article on research that suggests animals have an acute sense of quantity, and can count better than humans in some cases. Newsdog reports.
An article on the AHDB Cereals and Oilseeds website mentions a new Reading report on rat resistance to poisin in Norway.