Wintry weather coming, and how much are farmers getting paid: Reading in the News - 12 Feb
12 February 2018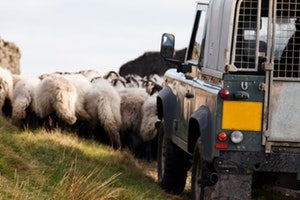 Winter weather: The Daily Express report on sudden stratospheric warming which may result in colder winter weather this week. Dr Peter Inness (Met) is quoted.
Dino decline: GetReading report on research that dinosaurs migrated so quickly to cover the earth that it hindered their ability to evolve new species and may have contributed to their demise. Ciara o'Donovan, a PhD student (SBS) who was lead author on the paper, spoke to BBC Coventry and Warwickshire (approx. 1hr 48 mins in) about the research. Read our news story.
How much are farm managers being paid: A survey of farm managers' pay and conditions taking place is reported in Farmers Weekly. The article notes that UoR will provide statistical support for the survey.
Other coverage: