The Commonwealth, chocolate tasting and why professional language is changing – Reading in the news Tues 13 Feb
13 February 2018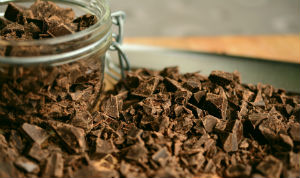 Who will be head of the Commonwealth after the Queen?: Prof Kate Williams (History) spoke to BBC Radio 4 today on the story about the Commonwealth meeting to decide who will be its head once the Queen has passed away. Her interview was also aired on BBC Berkshire.
Chocolate tasting: Further coverage in Fox News, Good Housekeeping, GetSurrey and other international, national and regional outlets of two part time roles for chocolate tasters advertised by Mondelez, working on the University of Reading Whiteknights Campus in the RSSL building.
The evolving language of professionals: Irish professionals are now using different language on their LinkedIn profiles. According to Prof Rodney Jones (English Language and Applied Linguistics) the terms used reflect a global trend in how the public responds to the fake news trend and economic uncertainty. Independent.ie, Irish Tech News and Silicon Republic cover the story.
How NGOs can protect children around the world: Prof Rosa Feedman (Law) writes for The Conversation on the steps NGOs need to take in order to prevent children from suffering abuse.
Instability in world's most important fishing regions: Ocean food resources are most volatile in areas which hold most of the world's marine resources, like fish, a new study by the University of Reading has revealed. Phys.org reports. Read our news story here.
The surprising academic origins of memes: A blog post for The Conversation by Dr Erhan Aslan (Applied Linguistics) explains the academic history behind the internet phenomenon.
Children NOT starting puberty younger: Recent studies have suggested children are entering puberty younger than before. According to Dr Mary Lewis (Archaeology), archaeological research suggests that children in medieval England entered puberty between ten and 12 years of age - the same as today. This blog post is featured on The Conversation.
Other coverage: