Business buzzwords for 2018 and times tables tests for schoolchildren – Reading in the news Weds 14 Feb
14 February 2018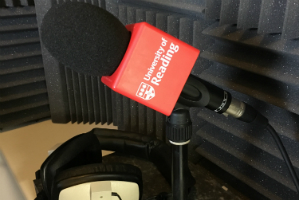 Business buzzwords of 2018: Professionals are now using different language on their LinkedIn profiles. According to Prof Rodney Jones (English Language and Applied Linguistics) the terms used reflect a global trend in how the public responds to the fake news trend and economic uncertainty. HRMOnline covers the story.
Times tables tests for 8 and 9 year olds: Professor Helen Bilton (IoE) talks to BBC Radio Berkshire about the trials of times tables tests taking place in some primary schools next month - explaining why this may not be a good thing for some school children.
Climate change and apple trees: An article in The Fruit Grower (see attached) looks at the climate change trial at the National Fruit Collection at Brogdale Farm in Kent, which is co-managed by the University. Reading PhD student Tobias Lane is focusing his research on how climate change affects the phenology and production of apples.
Instability in world's most important fishing regions: Ocean food resources are most volatile in areas which hold most of the world's marine resources, like fish, a new study by the University of Reading has revealed. Seafood News reports. Read our news story here.
Children NOT starting puberty younger: Recent studies have suggested children are entering puberty younger than before. According to Dr Mary Lewis (Archaeology), archaeological research suggests that children in medieval England entered puberty between ten and 12 years of age - the same as today. This blog post, featured on The Conversation, is replicated by Times of Malta.
Chocolate tasting: Further coverage in The National Student and other international outlets of two part time roles for chocolate tasters advertised by Mondelez, working on the University of Reading Whiteknights Campus in the RSSL building.
Other coverage:
An article in Women's Health looking at period weight gain references a Reading study which found that women who take 200mg of magnesium every day have less period weight gain from water retention.
University Business features an article on the benefits of international students. The article discusses Reading's new campus in Malaysia and how this has helped the University further increase its reach into international markets.
The University's refillable bottles trial with Coca-Cola is mentioned in this Polyester Time feature on tackling the global plastic crisis.