Wintry weather, super-rats and South Africa – Reading in the news Thurs 15 Feb
15 February 2018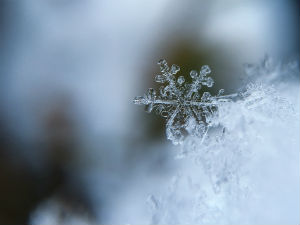 Winter weather this weekend: The Daily Express reports that snow and ice are forecast this weekend as warm air developing above the Arctic ice is set to send freezing winds to the UK. Dr Peter Inness (Met) explains the science behind why this happens.
Super-rats: The Daily Star, Farming UK, Food Manufacture and Somerset County Gazette report on Reading research into 'super rats' who have become resistant to some rodenticides.
Zuma's time is up: Dr Heike Schmidt (History) wrote a blog for The Conversation on the political situation in South Africa and what this means for the country. The blog is also featured on inews.
The benefits of plant-based diets: An article in New Food Magazine features research published in the Journal of Nutrition which has found that if more people were to follow a plant-based diet it could save millions off a country's annual health bill. Prof Ian Rowland (Nutrition) shows his support for the findings.
Protecting bats from white nose syndrome: Dr Joanna Bagniewska (Biological Sciences) explains in a piece for The Conversation how the latest research shows there might be hope for researchers trying to battle the deadly white nose disease which has been responsible for killing millions of bats across the US and Canada.
Other coverage: