Super rats and life after Zuma - Reading in the news Fri 16 Feb
16 February 2018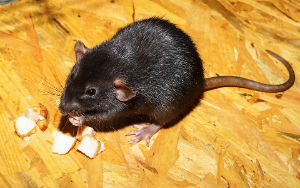 Here is today's media coverage round-up.
Super rats: Coverage of University of Reading experts (Biological Sciences) discovering cases of rats with poison-resistant genetic mutilations in southern England in the Mail Online, Express, Farming UK, This is Money and Express Digest in the US.
Zuma resignation: A piece written for The Conversation by Dr Heike Schmidt (History) on what the future holds for South Africa after President Jacob Zuma resigned amid growing opposition is picked up by iNews, Polity.org and RNews in South Africa and Business Standard.
Jamie's Italian: Professor Mike Goodman (Geography) spoke to VICE for a feature on Jamie Oliver's success, and why his Jamie's Italian franchise seems to be struggling.
Other coverage
A Mondolez International chocolate taster job, currently being advertised at the University of Reading, is reported by NBC Los Angeles in the US.
Acold weather forecast for Britain over the next few weeks is reported by Luxora Leader, quoting Dr Peter Inness (Meteorology).
New Food Magazine quotes Professor Ian Rowlands (Food and Nutritional Sciences) on a new study that found adopting a plant-based diet could make people healthier.