Red wine good for your mouth? - Reading in the news Fri 23 Feb
23 February 2018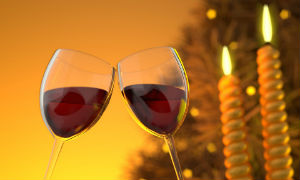 Here is today's round-up of media coverage of the University.
Wine and oral health: The Independent quotes Dr Gunter Kuhnle (Food and Nutritional Sciences) on research showing polyphenols in red wine could be good for dental health. Yahoo.com also runs the Independent's story.
Marden Henge ancestors: Dr Jim Leary (Archaeology) spoke to BBC Radio Wiltshire (1 hr 14 mins 29 secs) about a new study that shows the population of Britain was almost completely replaced by newcomers thousands of years ago, and how this means we may not be directly descended from the creators of Stone Henge, or Marden Henge – the location of Reading's Archaeology Field School. Find out more about the ancient people who lived around monuments like Marden Henge in our news story on the Field School's findings.
Building resilience: Marjk Swain, Director of Partnerships at Henley Business School, is quoted in a feature in Waitrose Weekend magazine on how people prepare for and deal with setbacks in life.
Other coverage
BBC South Today mentioned Reading being one of more than 60 universities in the UK to see staff strike over proposed changes top their pensions. ITV Meridian also mentions a petition by Reading students calling for compensation on tuition fees as a result of lost teaching time due to strikes by UCU members, in a piece focused on strikes at the University of Southampton. Read more information on the strikes for staff here
A University of Reading student (Meteorology) explained to Sam FM the weather phenomenon bringing icy weather to the UK, nicknamed 'The Beast from the East'
Vice-Chancellor Sir David Bell spoke to Sam FM briefly about the decision by Reading Borough Council to reject the University's plans to redevelop St Patrick's Hall