Global top six ranking for Agriculture
28 February 2018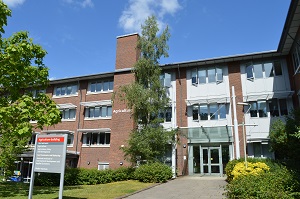 Agriculture at the University of Reading has been ranked sixth in the world by the QS World Rankings by subject for 2018, the second year in the top ten.
Reading's Agriculture offering has also once again topped UK institutions in the subject in a ranking that considered 874 institutions and published the top 300 in that area of study.
Professor Julian Park, Head of the School of Agriculture, Development and Policy, said:
"I am delighted that the School of Agriculture, Policy and Development has maintained its reputation as one of the best in the world.
"In the 2018 QS World Subject Rankings, the School has been ranked 6th for Agriculture and Forestry based on academic, employer and research reputation, having been ranked 10th in 2017. The top six position reflects our global reputation, the excellence of staff and students within the School and the high quality research and teaching facilities that we have."
Further success in this year's QS World University Rankings by Subject 2018 sees Reading rank among the world's top 200 higher education institutions in 14 subjects, including top 50 ranking in Archaeology and Architecture/Built Environment, three further subjects in the top 100 and improved scores for Biology, Chemistry and Education.
Reading is ranked internationally as (UK ranking in brackets):
<!--[if !supportLists]-->· <!--[endif]-->6 for Agriculture (1 in UK)
<!--[if !supportLists]-->· <!--[endif]-->31 for Archaeology (8 in UK)
<!--[if !supportLists]-->· <!--[endif]-->43 for Architecture/Built Environment (5 in UK)
<!--[if !supportLists]-->· <!--[endif]-->Top 100 for Development Studies, Environmental Sciences and Geography
<!--[if !supportLists]-->· <!--[endif]-->Top 150 for Business & Management Studies, Education, English and Linguistics
<!--[if !supportLists]-->· <!--[endif]-->Top 200 for Accounting & Finance, Economics, and History
This year also sees Reading continue to perform well for the Arts and Humanities subject area, continuing to sit just outside the top 100 at 110th in the world.
The QS World University Rankings By Subject are based on measures of academic reputation, the employability of graduates as rated by major employers, and citations for published research.
Found out more about Agriculture research at the University of Reading:
Find out how Dr Elizabeth Robinson is helping to track progress on health and climate change around the world:
https://doi.org/10.1016/S0140-6736(17)32464-9
Learn about how diary science researchers are looking to reduce Saturated Fatty Acid in dairy products through changing cows diets:
https://research.reading.ac.uk/ifnh/cases/production-dairy-products-reduced-saturated-fat-content-sfa/
<!--[if !supportAnnotations]-->
<!--[endif]-->