Ancient Roman trade deals, a wet Christmas and understanding T-rex – Reading in the news Thurs 4 Jan
04 January 2018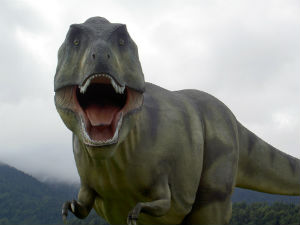 Ancient Rome: Prof Annalisa Marzano (Classics) discusses trade relations in ancient Rome with BBC Radio 4 (approx. 5 mins in).
Wet Christmas: Reading saw more rain in December than October and November combined, according to weather experts at the University of Reading. This InYourArea article features comment from Dr Roger Brugge (Met).
The truth behind T-rex: Dr Manabu Sakamoto (Ecology and Evolutionary Biology) speaks to BBC Radio Berkshire (approx. 1 hour 20 mins in) about the famous dinosaur - their behaviour, why they became extinct and how long they lived for.
Forecasting storms: Following the latest storm to hit the UK, Dr Peter Innes explains to BBC Radio Berkshire (approx. 2 hour 44 mins in) how meteorologists forecast wind speeds.
Reducing childhood anxiety: A recent study, which Reading was involved in, has found that parents who actively encourage children towards safe risk-taking are significantly reducing the likelihood that their kids will develop childhood anxiety disorders. The study is featured on Dutch site Famme.
Global warming predictions: Austin and Atlanta news sites, Statesman and WSB respectively, feature an article on a recent study which has found that the worst-case predictions regarding the effects of global warming are the most likely to be true. Prof Bill Collins (Met) offers his support for the study findings.
Other coverage:
Reading graduate Alison North, who has established one of the most successful school choirs in England, has been awarded a MBE in the New Year Honours. The Harrogate Advertiser reports.
An article in International Business Times about a wooden henge discovered in Yorkshire makes comparisons to Marden Henge, which was excavated by a team led by Dr Jim Leary (Archaeology).