Visiting professor made a MBE in New Year Honours
05 January 2018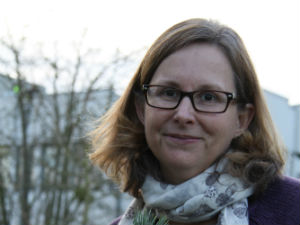 Professor Helen Roy has been recognised in the New Year Honours list 2018, with the award of a MBE for her outstanding service to biodiversity research, citizen science and science communication.
Professor Roy, an ecologist for the Centre for Ecology and Hydrology, is a visiting professor in the School of Biological Sciences at University of Reading and is now a Member of the Most Excellent Order of the British Empire.
Her research focuses on the effects of environmental change on insect populations and communities. She is particularly interested in the dynamics of invasive non-native species and their effects on biodiversity. In 2012 she led a study which found that the non-native harlequin ladybird was posing a threat to native species. As part of a citizen science project she developed a mobile phone app which allowed nature lovers to enter sightings of the invading insect to help map its spread across the UK.
In 2014, Professor Roy led a nationwide study which found that bees were more likely to visit flowers in urban areas rather than in the countryside.
On hearing the news, Professor Roy said: "I was delighted to hear of this honour which recognises the collaborative biodiversity research that I have been privileged to be part of alongside many people.
"Over the years it has been a pleasure to contribute to the wonderful Masters programmes within the School of Biological Sciences - many students have contributed to the research I lead on insect ecology and it is the greatest honour to work with them and colleagues at the University of Reading who excel in this field."
Dr Graham Holloway, who works closely with Professor Roy at the University of Reading, said: "This is wonderful news. Helen's name is synonymous with ladybirds and public outreach. She is an outstanding advocate of insect research, working closely with academics and students from the University of Reading to promote research into insect distributions and ecology. I am so pleased that her efforts have been recognised in this way."
In addition, Professor Rajneesh Narula, of Henley Business School, has been appointed an Honorary Officer of the Most Excellent Order of the British Empire (OBE) in recognition of his services to business research.