Why all animals have equal chance of survival - Reading in the news Tue 9 Jan
09 January 2018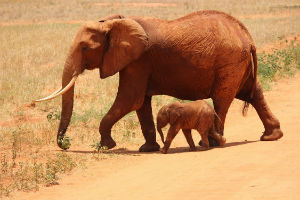 Here is today's media report.
Survival of the fittest?: Professor Richard Sibly (Biological Sciences) is quoted as a co-author of a new study published in Nature Ecology and Evolution that suggests all animals have an equal chance of survival on Earth. Regardless of size, location and life history, they argue all plants and animals are equally 'fit' for survival. The study is reported by Science News Online and Science Daily. Read our news story here.
Superfood science: A repeat of TV show 'The Truth About Healthy Eating' on London Live featured a head to head experiment on 'superfoods' by Dr Gunter Kuhnle (Food and Nutritional Sciences) to see which ones, if any, are genuinely better for us than 'regular' foods.
Cabinet reshuffle: BBC Radio Berkshire (1 hr 21 mins 10 secs) interviewed Dr Mark Shanahan (Politics & IR) on Theresa May's Cabinet reshuffle, and who he felt was likely to be promoted.
Other coverage