Global temperature warning, how we understand a changing climate, and how worms unearth clues in a homicide case: Reading in the News - 15 Jan 18
15 January 2018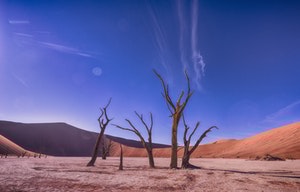 Global temperature warning: The Independent have reported on a draft UN paper warning that global temperatures are set to exceed the 1.5C target, set at Paris agreement, by the 2040s unless "dramatic and unprecedented" steps are taken. The article also reports on Professor Nigel Arnell's (Met) recent research on how the majority of risks associated with global temperature increase could be avoided by keeping to the target. Read our news story here.
Climate models Q&A: Professor Ed Hawkins (Met) is quoted in an article for Carbon Brief looking at the science behind how climate models work.
Worms unearth clues in possible murder: Research that led to a breakthrough in a homicide case in Switzerland is reported in GetReading. The article quoted co-author Dr Alejandra Perotti (SBS). Read our news story here.
Other coverage
BBC local weatherman Paul Hudson (approx. 26 mins in) spoke to Professor Richard Allan (Met) about the possibility of a 'mini Ice Age'.
Pakistani paper The News carries an obituary for Dr Hasan Zafar Arif, a politician and academic who had a PhD from the University of Reading.
Prof Giles Harrison (Met) has been awarded further funding for work looking at rain generation in the Middle East, in the Emirates News Agency.
The Belfast Telegraph looks at seven ways to 'streamline your life', including a quote by Matt Searle (Henley) about "a deep work mentality".
Dr Rob Thompson (Met) appears in a repeated episode More 4's The Storms that Foiled New Year, looking at extremely wet winters in 2013/4.
Henley Standard report on Prof Rajneesh Narula (Henley) being awarded an honorary OBE.
Vincenzo Raimo (PVC for Global Engagement) is to speak at the launch of Ethical Reading, reports GetReading.
An opinion piece by PhD student Kenneth Donkor-Hyiaman (Henley) on housebuilding as an investment appears in Modern Ghana.
<!--[if !supportLists]-->