Going underground, did humans cause the black death spread, and is big business dangerous? Reading in the News - 17 Jan
17 January 2018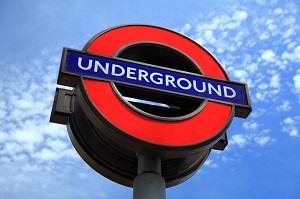 London Underground font: An article for Adweek Magazine profiles Typography graduate Nadine Chahine who has worked with clients including the London Underground, Sony and H&M in her role for Monotype.
Big business dangerous?: BBC Radio 4's Today programme (2hr 55mins in) had a debate between UoR student Eliot Smith and a student from SOAS' Marxist Society following a poll by ComRes asking young people which idea they thought most dangerous: Communists, Big Business or Capitalists.
Black Death: Dr Sheila MacIntyre (SBS) spoke to BBC Berkshire (1hr 40 mins in) about a new research paper suggesting that humans had a far greater impact on the spread of the Black Death than previously thought.
Other coverage
A new scheme to support student internships with Reading businesses is reported in GetReading.
Reading Chronicle report on comments by local MP Matt Rodda about the proposed redevelopment of St Patrick's Hall. GetReading also report on student accommodation plans here and here.
Prof Lindy Grant (History) spoke to BBC Radio Berkshire (approx. 4 mins in) about proposals to bring the Bayeux tapestry to the UK.
Further reporting of the death of Reading alumni, politician and academic Dr Hasan Zafar Arif, in New Kerela, BreakingnewsPak, and Samaa TV.
BBC Bristol (37 mins in) spoke to Steve Noble, who studied English Literature at Reading, about cyber-security, and stage comedy.
Food student Vasiliki Kachrimanidou has won a competition in Nutra Ingredients to present their research to the IPA World Congress and Probiota 2018 conference.
London Live have re-run an episode of The Truth about Meat. In the episode, Dr Gunter Kuhnle talks about his research into nitrates.
<!--[if !supportLists]-->