Expert comment: 2017 hottest non-El Niño year on record
18 January 2018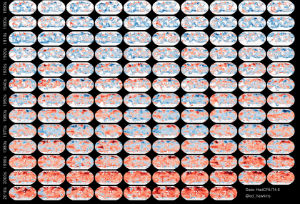 Last year was the warmest on record for a non-El Niño year, according to provisional figures from the Met Office released today.
The HadCRUT4 global temperature data shows that 2017 was nominally the third warmest in recorded history, behind only 2015 and 2016, which were both influenced by the warming effect of El Niño, a natural, periodic fluctuation of the ocean and atmosphere.
The data shows the global average 2017 temperature was about 1°C above pre-industrial times (deemed to be 1850-1900) and 0.4°C above the 1981-2010 average.
Reacting to the news, Professor Richard Allan, Professor of Climate Science at the University of Reading, said: "The record-breaking temperatures seen in recent years are in line with predictions and demonstrate the warming effect rising atmospheric greenhouse gas levels are having on the planet. These latest figures bring us another step closer to the temperature limits set out in the Paris Agreement which, if exceeded, would have a damaging and dangerous impact on societies and ecosystems.
READ MORE: Reading study shows benefits of limiting temperature rise to 1.5C
"Last year saw a multitude of damaging extremes, with severe Hurricanes lashing the US and Caribbean while serious flooding and heatwaves affected many across Asia. Severe weather is not unusual each year but many of these events are becoming more severe due to the sustained warming influence of rising atmospheric greenhouse gas levels.
"Snowstorms in the UK this week serve as a reminder that we are already vulnerable to weather extremes and it is vital that governments demonstrate their mettle by taking action to reduce greenhouse gas emissions to avoid more dangerous impacts over the coming decades associated with climate change."
Professor Ed Hawkins, Professor of Climate Science at the University of Reading, said: "There are variations in temperature from year to year but when seen as a series of maps the warming trend is stark. The land regions are warming faster than the oceans, and the Arctic is warming faster than anywhere."
A graphic by Professor Ed Hawkins illustrating global temperature rise from 1850 to 2017 is available to download.
An updated spiral graph video by Professor Ed Hawkins, incorporating 2017 data, is also available.