Join the hot yoga debate - Reading in the news Mon 22 Jan
22 January 2018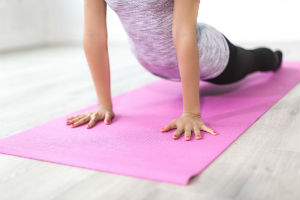 Here is Monday's round-up of media coverage featuring the University of Reading.
Hot yoga benefits: Professor Alister McNeish (Pharmacy) is quoted in a Forbes article discussing whether the heat in hot yoga actually offers additional health benefits.
Ice cream experiment: Channel 4's Food Unwrapped visited the University (Food and Nutritional Sciences) to see how vegetable fat ice cream tastes, as an alternative to dairy. The programme was repeated on More4 on Friday morning.
Solar activity: Palaeoclimatologist Professor Dominik Fleitmann (Archaeology) appeared on the Paul Hudson Weather Show on BBC Radio Humberside (32mins 15 secs), plus a number of other regional BBC stations, to discuss how the world's climate has changed over the centuries, and whether a period of low solar activity forecast for later this century will have a cooling effect on the planet.
Robot Wars: A team led by a Cybernetics student appeared on Robot Wars on BBC Two.
Other coverage