Britain's first female MP, preventing heart attacks and our Tate Modern takeover – Reading in the news Tues 23 Jan
23 January 2018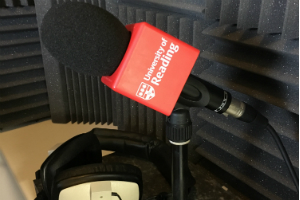 Women's suffragette movement: Dr Jacqui Turner (History) spoke to BBC Radio Berkshire (approx. 1 hour 15 mins in) about the women's suffragette movement and the story behind Lady Astor - Britain's first female MP to take up her seat in Parliament.
Preventing heart attacks: Scientists at the University have received funding from the British Heart Foundation to investigate how blood clots form - in an effort to help improve the prevention of heart attacks. BBC Radio Berkshire featured the news in yesterday's news bulletins and Public Now has picked up the story too. Read our news story.
Research funding success: Researchers at the University of Reading won a record amount of research funding from the UK Research Councils in 2016/17. ITV Meridian covered the story. Read our news story.
Tate Modern takeover: Art students and staff, along with local schools, are part of a takeover project at the Tate Modern in London this week. BBC Radio Berkshire featured a short piece on it in today's news bulletin and GetReading covered it also. Read our news story.
Bad management: An article in HR Magazine on the subject of bad management features comment from Dr Charmi Patel (Henley Business School) saying that employers must support managers within their business to improve their people skills.
Other coverage: