How do you teach creative writing? - Reading in the news Mon 29 Jan
29 January 2018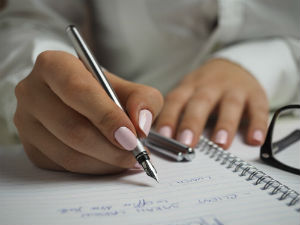 Here is today's media coverage report.
Trump at Davos: Sky News interviewed Dr Mark Shanahan (Politics and International Relations) ahead of US President Donal Trump's speech at the World Economic Forum in Davos, Switzerland.
Creative writing appointments: Author Shelley Harris, one of two published authors appointed by the Department of English Literature to teach creative writing, spoke to BBC Radio Berkshire (2 hrs 7 mins 27 secs) about what wisdom she will pass on to students and how you go about teaching a creative subject. Read our news story.
Atlantic rowing race: Henley Business School is sponsoring a team competing in next year's Talisker Whiskey Atlantic Challenge, reports Henley Standard. The Heads Together and Row team will support mental health charities and will be subject to analysis of their individual and collective resilience. Read the Henley news story.
Climate justice research: Professor Chuks Okereke (GES) spoke to BBC Radio Berkshire (30 mins 16 secs) about the newly launched Centre for Climate and Justice, and how it will help communities around the world who are affected most by climate change impacts. Read our news story.
Chatting at work: Get Reading interview Dr Penny Moore (Henley Business School) about how chatting to colleagues at work could increase empathy and social connection between employees and management. Read Henley's new story.
Other coverage