The 'David vs Goliath battle' between flu and humans - Reading in the news Tue 30 Jan
30 January 2018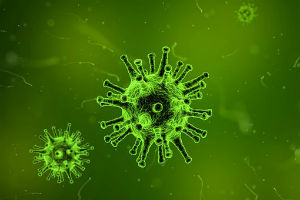 Here is today's media coverage report.
Understanding flu: Radio 4's The Life Scientific programme interviewed Professor Wendy Barclay from Imperial College London about the 'David vs Goliath battle' between the flu virus and the human body, including a mention of her time researching influenza at the University of Reading as a molecular virologist.
Archaeology awards: Dr Jim Leary (Archaeology) spoke to BBC Radio Wiltshire (23 mins 20 secs) about the findings at last year's Archaeology Field School in the Vale of Pewsey, which have seen him nominated for Archaeologist of the Year by Current Archaeology Magazine. Read our news story on Reading's triple nomination in the awards.
Strike announcement: BBC Radio Berkshire reported the University and College Union (UCU) announcement that members, including staff at Reading, will be taking industrial action over pensions for 14 days, starting on February 22.
Other coverage