What even is a 'Super Blue Blood Moon'? - Reading in the news Wed 31 Jan
31 January 2018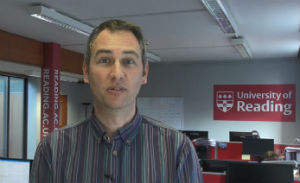 Here is today's media report.
Supermoon eclipse: Professor Chris Scott (Meteorology) recorded some video clips for The Telegraph to use in a video explaining the 'Super Blue Blood Moon' eclipse taking place this lunchtime – visible from North America, Asia and Australasia. Professor Scott also spoke to BBC Radio Berkshire (51 mins) about the phenomenon and the fact we will be able to see the Super Blue Moon from the UK.
Monty Python in Spanish: Dr Catriona Mcallister (Modern Languages and European Studies) gave some Monty Python quotes to BBC Radio Berkshire (1 hr 7 mins 52 secs) in Spanish, as part of their celebration of Spamalot being performed in Reading.
Other coverage
University of Reading academics are among 153 to sign a letter to the Guardian, arguing the changes being made to USS pensions – which led the University and Colleges Union to this week declare 14 days of strike action - are unnecessary. The Breeze FM reported the strike in its news bulletins.
The Breeze FM reports in its bulletins on the University receiving a portion of the £15m Industrial Strategy Challenge Fund to develop a manufacturing technique to mass produce a vaccine in the event of a respiratory virus outbreak. Read our news story.
Get Reading reports that a Cosplay (costume play) convention will be held at the University of Reading's Whiteknights campus by CosXpo in March, allowing comic book and film fans to dress as their favourite characters for a film shoot and competition.