Novichok poisonings, phosphate research and what is side hustling? – Reading in the news Thurs 5 July
05 July 2018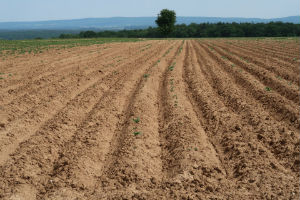 Latest Novichok poisonings: A British couple have fallen ill after being exposed to the nerve agent Novichok. Associated Press and Reuters articles recapping the effects of Novichok have used previous comment from Prof Gary Stephens (Pharmacology). Coverage includes: The Daily Mail, The Independent, The Evening Standard, Yahoo News and several other international outlets.
Phosphate research: Dr John Hammond (Crop Production) was interviewed on BBC Radio 4 speaking about the University's involvement in phosphate research to increase plant growth - using bacteria to increase the amount of phosphorus that can reach plants, resulting in reduced fertiliser costs for farmers and a reduced impact on the environment. Dr Hammond also explained that the University is demonstrating the natural power of soil at this year's Royal Society Summer Science Exhibition, taking place in London this week. The Radio 4 interview was also aired on BBC Cornwall and BBC Devon.
Side hustle economy: New research from Henley Business School has found that 1 in 4 people run a small business alongside their day job. Naeema Pasha was interviewed on BBC Radio Berkshire by Phil Kennedy (53 mins in approx). The research was also covered in The Independent (reproduced on Yahoo Finance UK), Daily Mirror, Daily Record, The Scotsman, Press and Journal, Lancashire Evening Post and there was also a brief mention in The Sun (all in print). Further online coverage includes Recruitment Grapevine and KFM Radio. Read the news story here.
Refugee Scholarships tweet: A tweet from the University of Reading Twitter account promoting a Refugee Scholarship Scheme has gone viral, with more than 72,000 likes and nearly 24,000 retweets. The story has been covered by in The Guardian's free comment section, The Telegraph, ExpressDigest, Inside Higher Ed, Planet Genius and A Plus. The story was also mentioned on BBC Radio London (approx. 2 hours 48 mins in).
Watering plants in a heatwave: Dr Alastair Culham (Ecology and Evolutionary Biology) has written a piece for The Conversation on how to care for your garden plants during a heatwave. The article is also featured on Deeside.com.
Art workshops at Abbey Ruins: Prof Susanne Clausen (Art) spoke to BBC Radio Berkshire (approx. 2 hours 16 mins in) about the workshops to be held at Reading Abbey Ruins, run by Reading International - a collaboration led by the University of Reading. Read our story here.
Other coverage: