Prebiotics, when will the heatwave end, and why do Trappists brew? Reading in the News - 17 July
17 July 2018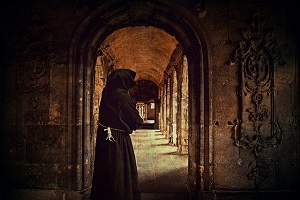 Are prebiotics safe?: Nutra Ingredients report on a new study that has suggested that probiotic and prebiotic trials are not reporting potential harms and adverse effects. Professor Glenn Gibson (Food) is quoted in the article, noting that in more than 50 studies conducted at Reading
When will this heatwave end?: Further reporting on comments by Professor Ted Shepherd (Met) on the likelihood of increased extreme weather events caused by man-made climate change, in the Daily Mail.
Why do Trappist monks brew beer? Professor Flora Samuel (SBE) was a guest on BBC 4 Making History, which covers how planning lead to the 'overspill' town of Thamesmead (made famous as the location for Stanley Kubrick's A Clockwork Orange), why there weren't public toilets for women in Victorian England, and what's behind the link between Trappist Monks and brewing ale.
Other coverage
Dr Shaheena Janjuha- Jivraj from Henley Business School has written for Forbes on how 2018 has demonstrated significant progress in improving gender diversity, but more still needs to be done.

ITV Meridian spoke to Professor Robert Van De Noort about the Refugee Scholarship Scheme.

Dr Liz Stephens (GES) is quoted extensively in an article for the Reading Chronicle about plans to improve flood defences in the Caversham suburb of Reading. Her blog on the subject was published on the Connecting Research site here.
MSN's Medical Daily covers five health benefits of oranges. Dr Daniel Lamport (Psychology) is quoted.
English Literature student Ellie Davidson competes on Channel 4's Countdown.
Professor Chris Scott (Met) spoke to BBC Berkshire about plans to build a new Spaceport in Scotland.
The Scotsman feature an obituary for Lord Carrington, former Chancellor of the University of Reading who died last week.
Further coverage of a research report on side jobs produced by Henley Business School is reported in Real Business.
An article for Education World notes a two day conference in New Delhi, India co-hosted by the British Council in India with the University of Reading and Cambridge looking at the languages used in education and the impact of multilingualism.
<!--[if !supportLists]-->