Lessons from Gareth Southgate, and how we're looking to care for our soil: Reading in the News - 19 July
19 July 2018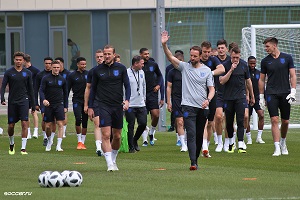 Fertilisers: The Guardian looks at how phosphate fertilisers are being inefficiently used and having a detrimental effect on the wider environment. The article notes work being done by the Soil Security Programme to look at using bacteria in soil to make a difference. The article was reproduced in MFA News.

Atlantic conveyor belt: An article for Carbon Brief looks at the possibility of a 'slowdown' in the Atlantic Conveyor Belt which brings warm water from the tropics to Europe. The article based on new research suggests that a slowdown could trigger a two decade period of rapid global surface warming. Dr Jon Robson (Met), who was not involved in the study, is quoted.

Humility in leadership: Professor Bernd Vogel (Henley Business School) is quoted in a Forbes article looking at the value of humility in leadership, pointing to examples including Jesus and Gareth Southgate.

Other coverage

<!--[if !supportLists]-->

Image credit: Кирилл Венедиктов, England national football team in Russia, 2018. Accessed on 19 July 2018 at https://www.soccer.ru/galery/1053441/photo/729756. Licenced under Creative Commons By-SA 3.0.