Could probiotics be the answer to global health? Reading in the News - 20 July
20 July 2018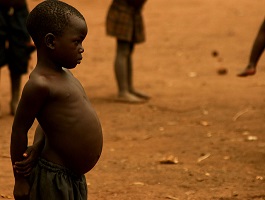 Butterflies: A new study published by DEFRA looking at how butterflies are benefitting from environmental protections is covered in Phys.org, and Lisbeth Morrison (Ecology) spoke to BBC Berkshire.
Loos: BBC Radio 4 in Four run highlights from the channel's Making History programme which features Professor Flora Samuel (Architecture) – talking about why women's public lavatories were so scarce in the Victorian and Edwardian period.
Gut health: An article for Devex looks at the use of probiotics to tackle global health issues, noting that the Bill and Melinda Gates Foundation has funded research into treating malnutrition. Professor Glenn Gibson (Food) is quoted. MFA News have reproduced the article.
Other coverage
An article for news site LocalGov.co.uk reports on a study by Dr Colin Prescott (SBS) on tackling pest control in cases where mutated rats are resistant to conventional poisons.
Dr Rob Thompson (Met) spoke to BBC Berkshire about the upcoming forecast for the region.
UoR Research into the fortunes of youngest children in a family is reported in Dutch website Metrotime.
BBC Shropshire mention a talk taking place this weekend in a church in Shropshire that has a painting described as 'England's Bayeux Tapestry', which will include Philippa Hardman (English Lit).
Image credit: TKnoxB, Malnutrition, 2005. Accessed on 20 July 2018 at https://www.flickr.com/photos/tkb/18181998. CC BY 2.0