Is this summer hotter than 1976 and raising aspirations of mothers in Whitley – Reading in the news Tues 24 July
24 July 2018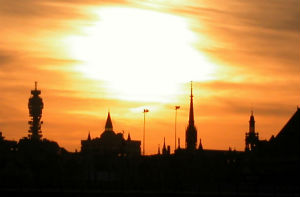 Warm weather in Reading and beyond: Dr Rob Thompson was on BBC Radio Berkshire (approx. 1 hour 11 mins in) discussing the recent heatwave and making comparisons to the notoriously hot summer of 1976.
Raising aspirations in Whitley: TES covers the award-winning project by Prof Carol Fuller (Institute of Education), which focuses on raising the aspirations of mothers living in the area.
Employee well-being: A People Management article on new research into why line managers are key to improving employee well-being features comment from Dr Charmi Patel (Henley Business School).
Other coverage: