How to get children to eat veggies and historic Zimbabwe elections - Reading in the news Tue 31 Jul
31 July 2018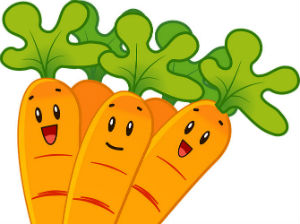 Zimbabwe elections: Dr Heike Schmidt (History) is quoted in several international news outlets on Monday's historic elections in Zimbabwe, following Robert Mugabe's resignation last year. Her comments appear in articles in Newsweek, CNN, Gulf Times and Tempo in Indonesia.
Changing climate: iNews quotes Professor Rowan Sutton (Meteorology) in an article on the Met Office's latest Annual State of the Climate report, which ranks 2017 as the fifth warmest year on record and warns summers are likely to get hotter and wetter in future years thanks to climate change. Dr Rob Thompson (Met) was interviewed on Sky News last week about how severe the dry spell has been this summer in the UK. Professor Nigel Arnell (Met) was quoted in a Daily Mail print article on Saturday, analysing an Oxford University study on climate change and this summer's heatwave.
Children and veggies: BBC Radio Berkshire (approx 12 mins) interviewed Professor Carmel Houston-Price (Psychology) about her new study which suggests introducing children to vegetables through picture books is an effective way of getting them to eat them. Read our news story.
Other coverage
The opening of the University's Senior Common Room for the upcoming Heritages Open Days festival is featured in a preview article on Get Reading
The Star in Malaysia runs a report online on the University of Reading Malaysia graduation ceremonies held in July
A Vemale article mentions Reading research from 2002 that suggests having plants in the office can reduce stress and improve our mood