Frankenrobots, heavy metal and tech meltdowns: Reading in the news - 4 June
04 June 2018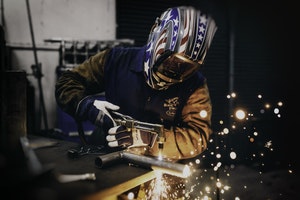 Frankenwords: An article for Wired.com reproduces an article in Science which includes 'frankenrobot' among its neologisms. The term was coined by Emeritus Professor Kevin Warwick, who with a team created a robot that had a "brain" made of rat neurons placed on a multielectrode array in 2008.
Trade Tariffs: BBC 5 Live (approx. 1hr 52m in) spoke to Professor Rajneesh Narula (Henley Business School) about the US imposing tariffs on metals.
TSB letter error: Comments by Ardi Kolah (Henley Business School) are reported on the BBC News website about TSB potentially breaking GDPR rules after contacting customers by email.

Other coverage:
GetReading report on the adaptation of Beckett novel 'How it is' by PhD student Judy Hegarty-Lovett (FTT).
Further coverage of Marvellous Mums in Whitley, on BBC Berkshire (approx. 38 mins in).
BBC Sport look at the popularity of online football team Hashtag United, and note their recent game against the University of Reading.
A column in the Gazette and Herald looks at the appeal of twitching, and notes research by Prof Mark Fellowes (SBS) on squirrels stealing bird feed.
The Daily Mail reports from Sharia courts, and mentions research by former Law lecturer Dr Samia Bano on Sharia Councils around the UK. Breitbart also reports.
A repeat of Channel 4's Food Unwrapped looked at the make-up of ice cream, and how some commercial ice creams are made from vegetable fat rather than dairy.
BBC 5 Live's Under the Weather programme spoke to Prof Paul Williams (Met) about the jet stream and its importance for air travel.
PhD student Simon Lee (Met) is quoted in an Express Digest report on the weather at the start of the meteorological summer.
Newsday interviewed Denis Sartain, visiting executive fellow of Henley Business School Africa about managing boardroom dynamics.
Dr Nafis Alam (Henley Business School Malaysia) writes for the Malaysian Reserve on Islamic finance and financial technology.
Kizmom report on a research study on anthocyanin-rich blueberries, which may improve attention span in primary school children.
An article on improving indoor air quality for Building Construction Design notes research by former Professor Hazim Awbi (SBE).
GetReading cover the Thames Valley Tech awards, whose winners include Lein Applied Diagnostics based at the Reading Enterprise Centre on the Whiteknights Campus.