Reading sits on prestigious British Academy Visiting Fellowship podium
05 June 2018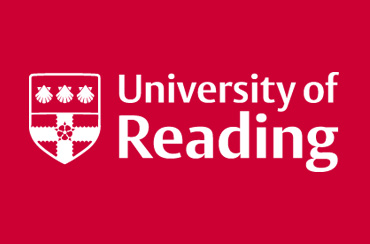 Five outstanding international academics will be working at the University of Reading thanks to more than £100k of British Academy funding – with only Oxford and Cambridge receiving more fellows.
The five academics, who have selected the University of Reading to study, will come to Reading from Uganda, India and across Europe.
They are:
Dr Maria Limon (Spain), a classicist, will explore the practice of poetry inscribed in Ancient Rome.
Dr Emmanuel Kasimbazi (Uganda), a law academic, will analyse the role of legal and government frameworks to manage the aftermath of 'natural disasters' in the East African Region.
Dr Jennifer Cromwell (Denmark), an Egyptologist, will look at the historic use of native languages by imperial conquerors.
Sara Sullam (Italy), working in English Literature, will explore the relationship between English and Italian literature following World War II.
Niladri Sekhar Dash (India), a Linguist, will look at the development of the Bangla language using models of psycholinguistics, cognitive and clinical linguistics.
Professor Steve Mithen, Deputy Vice-Chancellor and Pro-Vice-Chancellor for Research and Innovation at the University of Reading said:
"I look forward to welcoming these five world-class academics to study with us and further strengthen our research expertise.
"Attracting so many talented academics to study at the University of Reading is more evidence of our global reputation for excellence across the spectrum of the arts, humanities and social sciences."
British Academy Visiting Fellowships provide outstanding academics based in any country overseas – and active at any career stage – with the opportunity to work at a UK higher education or research institution of their choice for up to six months.
This year the British Academy has awarded 89 Visiting Fellowships of up to £33,000 each, bringing the combined total to £2.1million. With five of the visiting fellowships given to researchers coming to the University of Reading, only Cambridge University (with eight) and Oxford University (with six) have had more.
The Visiting Fellows come from 34 different countries, and from every continent of the world. The 89 Visiting Fellowships will link overseas academics with 43 different UK institutions.
Professor Ash Amin, British Academy Foreign Secretary, said:
"The programme attracted more than 750 applications worldwide, demonstrating that the UK remains an attractive and competitive place to carry out research. We wish the Visiting Fellows every success with their projects."
The Visiting Fellowships are supported by the Government's Rutherford Fund, which aims to help maintain the UK's position as a world leader in science and research by attracting the most talented researchers to the UK. Launched in July 2017, the Fund includes more than £100million over the next four years to support the provision of fellowships for international research talent.
The British Academy is the voice of humanities and social sciences. The Academy is an independent fellowship of world-leading scholars and researchers; a funding body for research, nationally and internationally; and a forum for debate and engagement. For more information, please visit www.britishacademy.ac.uk.