Does Methane really linger like CO2; whats next for Jordan; and could Zimbabwe abolish the death penalty? Reading in the News - 5 June
05 June 2018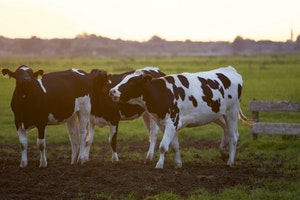 Methane: New research co-authored by Prof Keith Shine (Met) has suggested that methane should be considered differently from carbon dioxide in accounting for greenhouse gas emissions, in New Zealand Herald, Voxy, and the Newsroom.
Jordan unrest: Deusche Welle and Brinkwire quote Dr Dina Rezk (History) following a weekend of unrest in Jordan over proposed tax increases and an abolition of bread subsidies which has seen former Prime Minister Hani Mulki step down. Dr Rezk also spoke to TRT World following Mulki's resignation.
Death penalty in Zimbabwe: Further coverage of the launch of 12 years without an execution… by Dr Mai Sato (Law), in the Zimbabwe Situation.
Other coverage:
Comments by Ardi Kolah (Henley Business School) about TSB potentially breaking GDPR rules after contacting customers by email are reported in Engage Customer.
GetReading report on the UoR-sponsored Whiteknights Studio Trail which will see 22 venues showcase artists this weekend (9-10 June).
An article on Sovereign Wealth Funds for Asia Asset noted a 2016 report co-authored by Dr Tim Vlandas (Economics) on the positive view on SWFs by the West.
David Gingell, who holds an MBA from Henley Business School writes for Artificial Lawyer looking at technology that will "change new lawyers' lives forever."
Training Journal have published their shortlist for their 2018 awards. The University of Reading has been shortlisted for 'Best Operational Programme' for its central induction.
A repeat of The Truth About… for London Live features Dr Gunter Kuhnle (Food) conducting a small study looking at the difference between 'superfoods' and lower cost alternatives.
<!--[if !supportLists]-->