How much should we trust our weather apps? - Reading in the news Fri 8 June
08 June 2018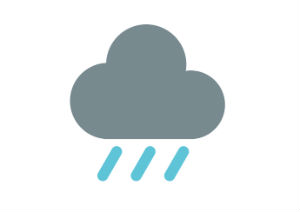 Weather app criticism: BBC Radio 4's PM programme (54 mins 40 secs) interviewed Dr Andrew Charlton-Perez (Meteorology) about the accuracy of weather forecasting, following criticism of a weather forecasting app that allegedly incorrectly forecast poor weather in Dorset at the end of May, leading to a drop in tourism. Read more about Dr Charlton-Perez's research on communicating weather forecasting to the public in this news story from 2017.
Reading Abbey's history: Professor Lindy Grant (History) helps correlate a list of nine surprising facts about Reading Abbey for Get Reading.
Crop resistance to infection: Horticulture Week reports on research carried out by scientists at the University of Reading and NIAB EMR into how trees and crops are affected by disease.
Other coverage
An episode of Flog It on BBC One was repeated on Thursday afternoon, which features an interview with Dr Alastair Culham (Biological Sciences) in the University's Harris Garden and Herbarium
Professor Jane Setter (English Language and Applied Linguistics) spoke to BBC Radio Berkshire (1 hr 56 mins) about UK regional accents, and how the way someone talks can define their identity
Plans by the University and the British Museum to build a storage and research centre in Shinfield are reported by Get Reading, including the launch of a public consultation. Read our news story
Get Reading also reports on a charity event by the Reading Group for Cancer Research UK, being held in the University's Harris Garden this weekend