MBE for creative writing tutor who turned child refugees into champion poets
08 June 2018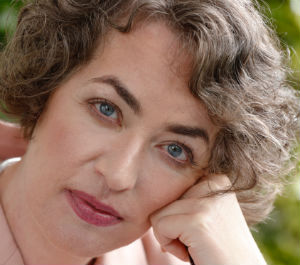 An award-winning writer, who teaches Creative Writing at the University of Reading, has been made an MBE after helping child refugees at her local school become published poets.
Kate Clanchy received the honour for services to literature in schools in the 2018 Queen's Birthday Honours, in recognition of her work as a Writer in Residence at Oxford Spires Academy.
Over the last nine years, she has nurtured creative talent at the school, whose pupils come from all over the world and where more than 30 languages are spoken. As a result, the school has been hugely successful in poetry competitions, with pupils winning multiple national prizes during the last five years.
During this time, the pupils in Clanchy's 'Very Quiet Foreign Girls' poetry group, many of whom arrived in the UK as refugees, have also created a Ted Hughes Award-nominated radio programme and recently sharing their poetry with thousands on Twitter.
The best of her pupils' poetry is due to be published in Clanchy's new anthology, England: Poems from a School, on 14 June. The poems create a portrayal of England as it is experienced by young migrants, and features moving personal stories from the pupils.
Clanchy said: "I was very surprised to be awarded an MBE, but also very pleased. MBEs are for service, and I like to think this one honours my work in schools and so the importance of literature in schools."
Clanchy, a writer of fiction, poetry and drama, was appointed as a Creative Writing lecturer at the University of Reading in January 2018, alongside fellow author Shelley Harris.
They join a long list of authors also teaching at the University, including Dr Conor Carville and Professor Peter Robinson in the Department of English Literature.
Creative writing courses are suitable for students who aim to be writers, as well as those who simply want to learn about the literature they enjoy reading from a new perspective.
The University of Reading offers a number of flexible creative writing course options. Current English students can choose to make it a significant part of the studies by taking the Creative Writing Pathway alongside their other modules, or alternatively take just one or two creative modules. The courses are available to students in each of the three years of their degree, while they can also choose to do their dissertation as a creative project.
For more information, visit the University's Creative Writing web page.
Image credit: Alexander James