Smart Grass, should Russia be readmitted to the G group, and why the Shakespeare Rose Theatre has the wrong name: Reading in the News - 11 June
11 June 2018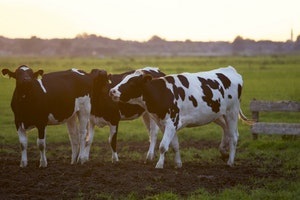 Smart Grass: BBC Radio 4's Farming Today visited the University of Reading CEDAR farm to talk about the DiverseForages project, to find the best quality forage for cows that reduces the need for fertilisers. Dr Anna Thomson and Prof Chris Reynolds spoke about the work there.
Trump: Dr Mark Shanahan spoke to RT News following a tumultuous G7 summit in which the US President called for Russia to be readmitted into the group.
Rose Theatre: An article in the Telegraph about a new playhouse in York, Shakespeare's Rose Theatre, quotes Professor Grace Ioppolo (English) on the inaccuracy of naming the Rose Theatre after the Bard.
Other coverage