Big cats in Berkshire, the economics of football and our British Museum partnership – Reading in the news Weds 13 June
13 June 2018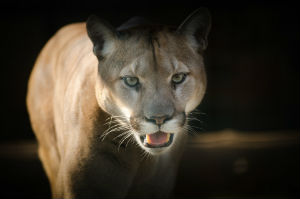 British Museum partnership: The deputy director for the British Museum, Jonathan Willliams, was on BBC Radio Berkshire (approx. 1 hour 12 mins in) last week explaining the partnership between the Museum and the University to create a research collection storage facility in Shinfield. Jonathan was also discussing that public consultation event that took place at the Thames Valley Science Park this week to give local residents the opportunity to see the proposed plans. Read our news story here.
Big cats in Berkshire: Dr Tara Pirie (Ecology and Evolutionary Biology) spoke to BBC Radio Berkshire (approx. 15 mins in) about big cat sightings in the Berkshire area and the likelihood of there being a puma roaming around Reading.
Law conversion courses: BBC Radio 4 (approx. 19 mins in) spoke to a Reading student about post-graduate law courses and the competitive job landscape for young people trying to gain employment in the legal sector.
The economics of football: Dr James Reade (Economics) was interviewed on BBC Radio Berkshire (approx. 1 hour 52 mins in) discussing the series of free lectures taking place at the University this week, which will be looking at the huge impact of money on football, as well as how much impact a coach can have on the result of a game. Read our news story here.
Same-sex married couples: Further coverage following a judgement by the European Court of Justice in the Coman case, which has granted homosexual spouses the same rights of free movement in the EU as heterosexual couples in countries that don't recognise same-sex marriage. Dr Alina Tryfonidou (Law), who has written for the Conversation, spoke to World Radio.
Other coverage: