Fossil discovery, Islamic finance and rat invasion - Reading in the news Mon 18 Jun
18 June 2018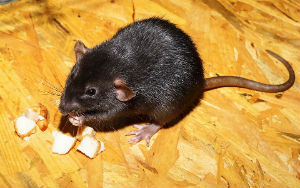 Islamic finance degrees: The Financial Times runs a story on an increase in demand for Islamic finance courses, quoting Teck Yong Eng, head of Henley Business School Malaysia, on the MSc in Investment Banking and Islamic Finance launched there, and the reason for their popularity.
Fossil discovery: Henley Standard reports on academics at the University of Reading (GES) identifying a rock found by a young girl in her garden as a 100-million-year-old fossil. The six-year-old was subsequently invited to the University by Dr Hazel McGoff to see its collection of dinosaur bones and other fossils.
Migrant ships: Professor Rosa Freedman (School of Law) was interviewed on Al Jazeera about the latest on the ships carrying migrants, who were turned away by Italy and have now docked in Spain.
Rat invasion: Daily Mail references Reading research (Biological Sciences) into rats developing resistance to poisons in an article on stats suggesting Britain's prisons are overrun with the rodents.
Other coverage