Why 'Whitehall isn't working' and hazards of air pollution - Reading in the news Fri 22 Jun
22 June 2018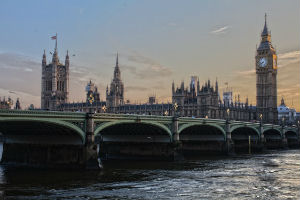 Whitehall isn't working: The Guardian references research by Professor Andrew Kakabadse from Henley Business School on the effectiveness of the Civil Service. Read Henley's news story on Professor Kakabadse's report.
Climate stripes: Professor Ed Hawkins (Meteorology) is credited as the creator of the climate stripes graphic, which was worn on clothing by weather presenters yesterday to raise awareness of climate change on the summer solstice, in articles by Washington Post, Huffington Post, Inside Climate News, Eco Watch, IJR.com, Environment Guru, and Cayman Islands News Service.
UN Human Rights: Professor Rosa Freedman's (School of Law) interview on Al Jazeera's Inside Story programme, on the US pulling out of the UN Human Rights Council, is now available to view online. Read Professor Freedman's blog on The Conversation in response to the US's withdrawal.
Air pollution: A report outlining the potential harm caused to children by pollution, particularly vehicle emissions, was discussed on BBC Radio Berkshire (13 mins) by Professor Bill Collins (Meteorology).
Better cities: Saudi Gazette reports on research led by Reading (Real Estate and Planning) into how city density, and well thought out designs, is good for investors, residents and the environment.
Other coverage