The water supply beneath our feet - Reading in the news Mon 25 Jun
25 June 2018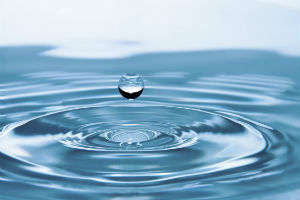 Flooding research: Professor Hannah Cloke (GES) explained the importance of groundwater levels to flooding to Crowd Science on BBC World Service (1min 50 secs), and how it could be used more widely as a water source.
Gove documentary: Vice-Chancellor Sir David Bell was interviewed for a BBC Radio 4 documentary on Michael Gove MP and his style of government. Sir David spoke about his experience of working with Gove during his time as Permanent Secretary for the Department of Education. His speaking parts appear at approx. 3 mins, approx. 12 mins and approx. 25 mins 30 secs. An accompanying article on BBC News Online also quotes Sir David.
Inspirational woman: Newbury Today reports that a Newbury business manager won the University of Reading-sponsored Inspirational Woman prize at this year's Venus Awards. Read our news story.
Other coverage
National Student reports on Reading's decision to pay gown hire costs for graduating students this summer and winter, using money deducted from staff wages during the UCU strikes over pension arrangements.
Technology Review mentions a test carried out at the University of Reading in 2014 to see if a computer could pass the Turing Test – designed to determine if someone is a human or robot.
BBC Radio Oxford interviewed Dominic Swords, Visiting Professor at Henley Business School, about plans for the third runway at Heathrow Airport as MPs prepared to vote on the subject.
Get Reading reports that the University's Whiteknights campus could become the new home of the European Centre for Medium-range Weather Forecasts (ECMWF). Read our news story.
BBC Three Counties Radio mentioned research by the universities of Reading and Brighton on the number of foxes living in urban areas increasing.
Reading Chronicle reports that the University is currently hosting the Reading Guild of Artists' Summer Show.