#ImmodestWomen; human rights; and medicinal cannabis for epilepsy - just what's in it? Reading in the News - 26 June 2018
26 June 2018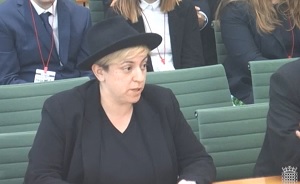 Human Rights: Professor Rosa Freedman (Law) gave evidence to the Foreign and Commonwealth Office Select Committee about the role of the FCO in promoting human rights at the UN. You can watch Professor Freedman speaking to the committee here.
Prof Freedman also spoke to Sky News this afternoon about Prince William's visit to the Middle East.
Immodest Women: Times Higher Education published a blog by Dr Marrisa Joseph from Henley Business School about how completing a PhD entitles the recipient to be called a doctor. This follows the Twitter campaign started by historian Dr Fern Riddell, who was outraged that some newspapers would only use the title 'doctor' for medical professionals.
Cannabis Oil: Professor Gary Stephens (Pharmacy) writes for the Conversation about the use of cannabis oil for treating epilepsy. The Times of Malta has reproduced the article.
Other coverage