How our earliest ancestors stored food may have shaped how we live: Reading in the News - 28 June
28 June 2018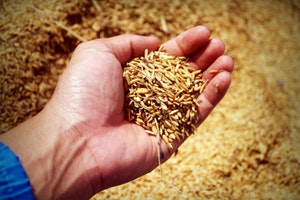 Sugar-free costing more: An article in the Daily Mail about the rising cost of sweeteners used in low-sugar or sugar-free food and drink is raising prices on "healthy options". Prof Julian Cooper (Food) is quoted.
Earliest communities: A new study co-authored by Prof Bill Finlayson (Archaeology) shows how purpose-built stores changed the way the earliest food producing communities lived. The paper in PLOS One is reported in EurekAlert, ScienMag, Eurasia Review and Bright Surf.
Refugee Scholarship scheme: BBC South highlight a new scheme by UoR to provide 14 scholarships to refugees. The Reading Chronicle also report on the scheme, and you can read our news story here.
Other coverage
Newsweek reports on a study considering the difference between male and female nipples and what it says about evolution. Prof Mark Pagel (Ecology and Evo Biology), who was not involved in the research, is quoted.
Pro-Vice Chancellor Prof Gavin Brooks spoke to BBC Berkshire (approx. 40 mins in) about the provision of free gown hire for students graduating this year.
A new report from the All-Party Parliamentary Group on Smart Cities has been published, and includes contributions from Professors Derek Clements Croome and Tim Dixon (SBE).