The future of satellite tech; and the eyes have it: Reading in the News - 29 June
29 June 2018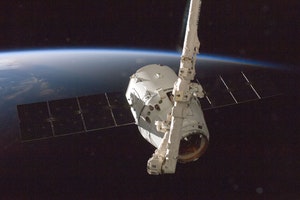 The future of satellite tech: Computer Science student Ieuan Higgs appeared on BBC Breakfast as part of a story about a Dragons Den-style event run by the UK Space Agency. The competition saw young people presenting their ideas for future uses of satellite technology, including Ieuan's idea to use data to predict and better plan for future growth in cities. Read more about Ieuan's winning entry here.
Refugee Scholarship scheme: BBC South Today ran a feature on a new scheme by UoR to provide 14 scholarships to refugees. Prof Van De Noort was interviewed. Read our news story here.
The eyes have it: Dr Holly Joseph (IoE) spoke to the Times Education Supplement (£) about her research on eye movement during reading.
Other coverage
Daily Mail report on a court case involving a former UoR student who pleaded guilty to death by dangerous driving.
The award-winning Whitley for Real project has been featured in the Reading Chronicle. The article notes that the project was mentioned in a recent BBC Question Time held in Reading.
An article for The Tab reports on HESA data on the extent of suicides at UK universities. The article notes that the Tab compile a 'mental health rankings' based on support that Universities are providing for students mental health, which UoR came top of in 2017.
Global Government Forum report on calls by MPs to revive a leadership college for civil servants, and notes Prof Andrew Kakabadse's (Henley Business School) comments to an inquiry on the relationship between ministers and civil servants.
A weather balloon with computers coded by Graeme Marlton (Met) has been launched by a local Oxford school, reports Oxford Mail, Oxford Times and This is Oxfordshire.