Brexit, cold weather and the Thames Valley Science Park – Reading in the news Tues 6 March
06 March 2018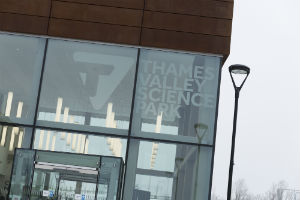 Brexit: BBC's deputy political editor John Pienaar spoke to University of Reading students for a BBC News at Ten story on how well Theresa May is handling Brexit.
Cold weather spell: Sky News featured Prof Len Shaffrey (Met) in a piece on why we experienced such cold weather last week. And Channel 4's Dispatches (16 mins in) featured Dr Rob Thompson (Met) on why the weather was so unusual for this time of year.
Thames Valley Science Park: BBC South (approx. 6 mins in) trailed the news about the opening of the Science Park on today's breakfast and lunchtime shows. The full feature will be on tonight's programme. The story is also on the BBC Berkshire website and is covered by The Reading Chronicle.
Increasing energy levels: An article in The Mirror describes how to maximise energy levels to get the most out of the day. It recommends eating fresh mixed berries in the morning to improve concentration levels, as discovered by University of Reading research. The article is syndicated on US website Cetus News.
USS strikes: Prof Adrian Bell (ICMA) has written a blog for Times Higher Education on how the reconfiguration of the group that is discussing the pensions dispute could lead to more progress. The Reading Chronicle has written that Reading lecturers will be part of planned strike activity over the coming weeks.
Civilisations Festival: Professor Amy Smith (Classics) was featured on BBC Radio Berkshire (approx. 15 mins in) this morning explaining the findings of a Greek pot from a Reading river and the archaeological importance of this. The interview was part of the BBC's celebration of the 50th anniversary of the Civilisation series. BBC Berkshire are interviewing various experts from the University throughout this week.
Retailers going bust: Dr Steve Musson (Geography) spoke to BBC Radio Berkshire (approx. 40 mins in) about why some retailers are thriving whilst others are going into liquidation.
Bacteria in faeces: A repeat of CBBC's Absolute Genius programme, where they visited the University of Reading to learn more bacteria in our faeces and why this helped pave the way for London's first sewer system in 1865. Dr Gemma Walton (Food) was featured on the programme.
Other coverage: