Reading Abbey, local council funding and the Ben Pedley Memorial Concert – Reading in the news Thurs 8 Mar
08 March 2018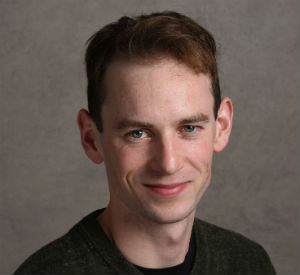 Ben Pedley Memorial Concert: Dr Rebecca Berkley (IoE and Artistic Director of Music@Reading) is interviewed on BBC Radio Berkshire (approx. 41 mins in) explaining more about the Ben Pedley Memorial Concert, which is taking place this Saturday to commemorate the Reading student who sadly passed away last year. The Reading Chronicle also features a story on the concert. For more info on the concert please click here.
Funding for local councils: BBC Radio Berkshire (approx. 1 hour in) interview Dr Steve Musson (Geography) on lack of funding for local councils, explaining the issues this might cause and how councils might overcome this shortfall.
Civilisations Festival: Dr Lindy Grant (History) was featured on BBC Radio Berkshire (approx. 1 hour 55 mins in) this morning talking about Reading Abbey and the artefacts within Reading Museum. The interview was part of the BBC's celebration of the 50th anniversary of the Civilisation series. BBC Berkshire are interviewing various experts from the University throughout this week.
Urban heat: An article on Yale Environment 360 explores research which has found that replacing dark roof surfaces in cities could lower heat wave maximum temperatures by 2 degrees Celsius or more. The article points to similar research carried out by Dr Vincenzo Costanzo on Italian cities.
International Women's Day: GetReading has compiled a list of successful women connected to Reading featuring Edith Morley, England's first female professor.
New provost for University of Reading Malaysia: Times Higher Education reports on the appointment of Wing Lam as the new provost for the University's Malaysia campus. Read our story here.
Other coverage:
The Daily Mail and This is Money report that Reading graduate Marianne Lake is set to take over as the boss of one of the world's largest banks - JP Morgan.
The Financial Times has launched its sixth annual Women in Business competition in partnership with the 30% Club and Henley Business School. The prize is a fully funded-place on Henley's part-time Executive or Flexible Executive MBA courses.
Dr Steve Musson (Geography) spoke to BBC Radio Berkshire (approx. 1 hour in) about the latest profit drop for the John Lewis / Waitrose group.
Construction company Balfour Beatty has won the contract to build the new Health and Life Sciences building, report The Construction Index and Construction Enquirer.
The University of Reading Malaysia has signed a Memorandum of Understanding (MoU) with Tamkang University in Taiwan, paving the way for collaboration in scientific research and innovation in the area of construction and digital technology. The news is featured in The Iskandarian.
The Breeze mentions the opening of the Thames Valley Science Park in its news bulletins.
An article in Headteacher Update on supporting vulnerable learners mentions Dr Fiona Knott of the Autism Centre at the University of Reading.
Cetus News features a profile piece on award-winning architect and TV presenter Piers Taylor - it mentions that Piers is currently a PhD student at the University of Reading.
24Housing has an article on pest control within social housing - it references research from Reading which found that many rats across southern England are resistant to some rodenticides.
Arable growers in south west England have pushed up phosphate levels in wheat and rye grass by using co-composted rock phosphate and farmyard manure, which could lead to higher yields, reports Farmers Weekly. Dr John Hammond (Crop Production) is quoted within the news story.
The Institute of Food Science & Technology (IFST) and Campden BRI are urging UK food science and technology students to take part in Ecotrophelia UK, writes Food and Drink Technology. A team from the University of Reading scoopedthe silver prize at the Ecotrophelia European finals at Food Matters Live for their veggie sushi-style rolls.
Prof Ian Jones (Biomedical Sciences) explains that it is not known why an outbreak of Lassa fever in Nigeria was particularly virulent this year. All Africa reports.