Report exposes government 'morale problem' - Reading in the News Thu 15 Mar
15 March 2018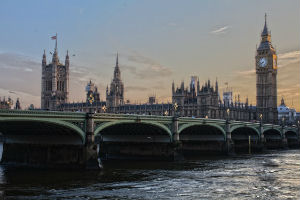 Here is today's report of media coverage featuring the university.
Government morale: The Times and Civil Service World covers a report by Professor Andrew Kakabadse (Henley Business School) on morale within government, based on interviews with more than 80 civil servants, ministers, and others.
Importance of bees: Dr Mike Garratt (Biological Sciences) spoke to BBC Radio Berkshire (1 hr 50 mins 25 secs) for British Science Week, previewing his public lecture on Wednesday evening on the crucial role bees and other pollinators play in producing our food. Watch a video of the public lecture here.
Other coverage
Biz Community and the Skills Portal report that Henley Business School South Africa has launched a new African Hero scholarship, in recognition of recent political changes in the country
An opinion piece written for the Johannesburg Star by Jon Foster Pedley (Dean and Director of Henley Business School South Africa) on state capture in South Africa is also published by SAfrica24 and IOL
BBC Radio Berkshire (51 mins 21 secs) reports that strikes by UCU members will continue after UUK and UCU failed to agree a deal to end the industrial action. The station reran an interview with Vice-Chancellor Sir David Bell about how the University is mitigating the impact on students