Sting jets, holding back the rain, and did Joseph of Arimathea bring Christianity to Britain? Reading in the News - 26 March
26 March 2018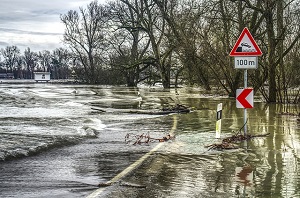 Sting Jet storms: The Guardian report on new research that says climate change may lead to an increase in sting jet storms similar to the storm of 1987. Dr Oscar Martinez-Alvarado (Met) is quoted. Read our news story here.
Flood control: An article in the Telegraph looking at the ways in which the UK is preparing for flooding in the face of extreme weather quotes Prof Hannah Cloke (GES).
Glastonbury Abbey: Professor Roberta Gilchrist (Archaeology) has written an article for The Conversation about Glastonbury Abbey, and why the site is revealing new truths about the origins of Christianity in the Britain. The article also appears on Yahoo.
Other coverage: