That Giuliani interview, cutting food waste, and would you consider a poo transplant? Reading in the News - 3 May
03 May 2018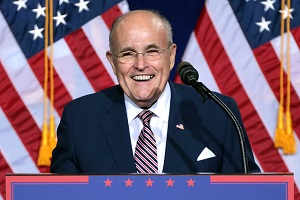 Poo transplant: Metro look at the concept of transplanting poo as a possible 'cure' for a range of illnesses including depression and cancer. Professor Glenn Gibson (Food) is quoted on research about the gut-to-brain axis.
In addition, a report on 'The Microbiome and Human Health' published by the Parliamentary Office for Science and Technology acknowledges that Professor Ian Rowlands and Prof Glenn Gibson (Food) peer-reviewed the 'POSTnote'.
Reducing climate change emissions from food: Coverage of new research from the University of Reading about ways to combat food-related climate emissions, in Phys.org and Science Daily. Dr Eugene Mohareb (SBE), the paper's lead author spoke to BBC Berkshire (approx. 1hr 35 mins in) about the new study. Read our news story here.
Giuliani and Trump: Dr Mark Shanahan (PIR) spoke to BBC World about revelations made by Rudy Giuliani over Trump's affair with Stormy Daniels and payments as part of a legal non-disclosure agreement.
Other coverage
Image credit: Gage Skidmore, Rudy Giuliani, 2016. Accessed at: https://www.flickr.com/photos/gageskidmore/29299015971/. CC BY-SA 2.0.