Planning for extreme temperatures could help five billion people worldwide
03 May 2018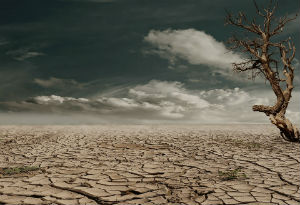 Acting on extreme temperature forecasts could reduce the risks posed to around five billion people by heatwaves and coldwaves, new research has found.
Extreme temperatures are a primary cause of death and disease worldwide, and heat extremes are projected to rise in many regions.
The research from the Red Cross Red Crescent Climate Centre and Columbia University (USA), identified vulnerable areas of the world where the seasonality of these changes can be modelled and predicted, and where heatwave and cold weather plans could help mitigate the impact of those temperature extremes.
The study is published today in the journal Environmental Research Letters.
Dr Liz Stephens, a co-author of the study from the University of Reading, said: "Weather forecasting models are commonplace, but we can only confidently base decisions on them if we know how accurate they are. Our study reveals that the majority of the world's population lives in regions where we can accurately predict impactful weather, and yet in many of the most vulnerable areas no warning systems are in place. Acting early on these forecasts would allow communities to better prepare for extreme hot or cold temperatures and protect billions of lives."
Lead author Erin Coughlan de Perez, from the Red Cross Red Crescent Climate Centre, said: "Extreme temperatures are one of the leading causes of death and disease in developed and developing countries, especially among infants and the elderly.
"Heat extremes are also on the rise in many regions. Heatwave plans and cold weather plans can reduce risk, and have been effectively used around the world. However, much of the world's population is not yet protected by the early-warning systems that enable activation of heatwave protocols when a heatwave is imminent. That includes many data-scarce but highly vulnerable regions."
The research team wanted to find out where prediction systems could reduce risk from temperature extremes on a global level. They examined long-term average occurrence of heatwaves and coldwaves; the seasonality of these extremes; and the short-term predictability of these extreme events three to 10 days in advance.
They used weather forecasting models from the European Centre for Medium-Range Weather Forecasts (ECMWF) and the National Oceanic and Atmospheric Administration. Data from the models was combined with population density estimates from the Centre for International Earth Science Information Network, to identify locations where humans are exposed to temperature hazards. This is the first study on predictability of heatwaves and coldwaves globally, and the first to combine these results with population density.
This enabled them to develop global maps showing the locations likely to benefit from the development of seasonal preparedness plans, and/or short-term early warning systems for extreme temperature.
Their findings showed that while almost the entire world experiences heatwaves - except for certain areas in the tropics - large areas of the world do not see sustained extreme cold.
Ms Coughlan de Perez said: "We found a sizable percentage of the world's inhabited areas - encompassing around five billion people - could benefit from heatwave and coldwave planning that covers seasonal preparedness as well as action based on shorter-term early warnings.
"Climate adaptation investments in these regions can take advantage of seasonality and predictability to help reduce risks to these vulnerable populations."
For citations: Erin Coughlan de Perez, Maarten van Aalst, Konstantinos Bischiniotis et al, Global predictability of temperature extremes, 2018. Environ. Res. Lett. DOI: 10.1088/1748-9326/aab94a