Furry thieves, meat-free Mondays, and top lollies: Reading in the News - 10 May
10 May 2018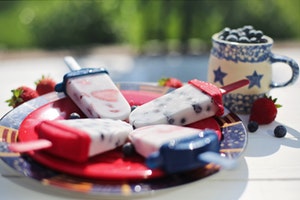 Thieving squirrels: The Guardian, Telegraph, Daily Mail, Sky News, BBC Radio 2 (approx. 35 mins in) and others have covered new research that grey squirrels are costing the UK economy millions, by stealing food set out for birds. Professor Mark Fellowes (SBS), who carried out the research is quoted. Read our news story here.
Reducing climate change emissions from food: Further coverage in GetReading and That's Thames Valley TV on new research from the University of Reading about ways to combat food-related climate emissions. Dr Eugene Mohareb (SBE) is quoted. Read our news story here.
Samuel Beckett: Lit Hub reports on the Bay Area Book Festival held in Berkeley, California. Eimear McBride, the inaugural creative fellow at the Samuel Beckett Research Centre, spoke about Beckett-inspired original material. Read more about her work here.
Other news: